CSGO has been seeing updates almost every week now from Valve, many new and new things are being added, and some way old issues are being fixed by Valve. In the previous updates, we saw improvements relative to damage which HE grenades can do, the addition of kill feed icons for kills made through smoke, no scopes, and kills made while being blinded, and updates related to texture rendering. The latest update can be seen as an extension of the previous 2-3 updates.
Updates to Kill Feed
The new update has added into kill feed players who die from C4 explosion, so now you can see those noobs who got killed from the bomb you planted. The kills don't get awarded to the person who planted the bomb, instead, it just lists down who died due to the explosion. It's a much welcome update, since before players had to see the scoreboard, to see if anyone got killed by the Bomb.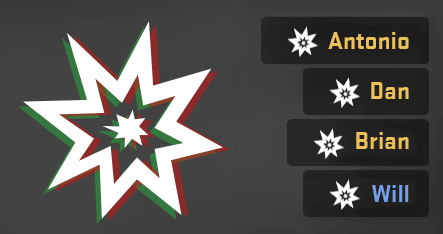 Main Menu Background Selection
Another welcome thing in the update is the ability for the players to select the main menu background scenery of their own choice. You can go into settings to select your main menu background from many different options as shown in the image below.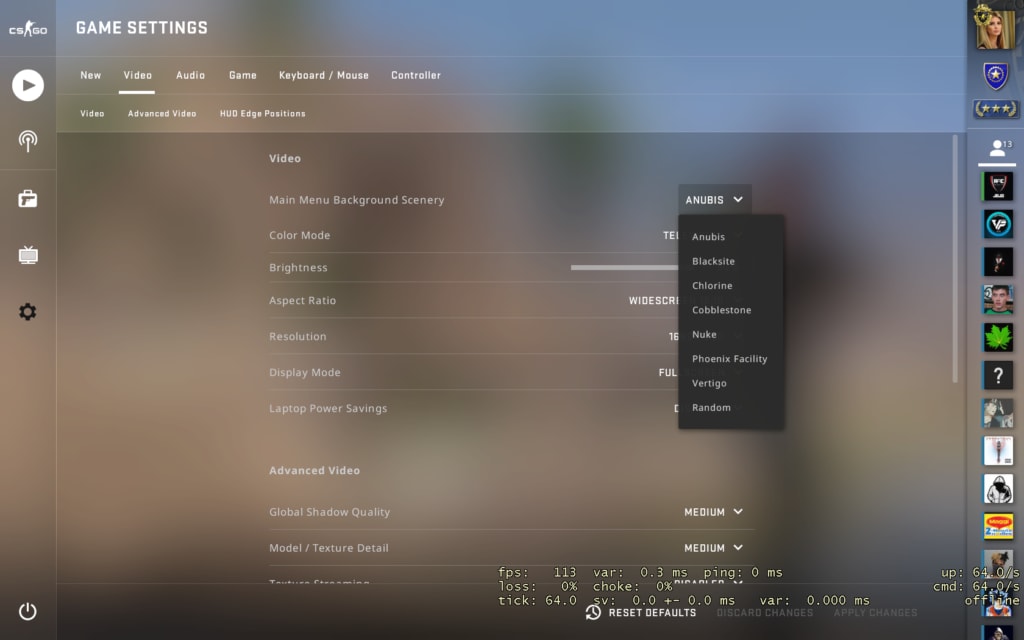 An interesting point to notice in this scenery update is the addition of Cobblestone background, so maybe Cobblestone is making a comeback to CSGO map pool? Fingers Crossed.
Changes have been made to Grenade Mechanics, now grenades can no longer move through some doors and walls and now have improved collision when bouncing near the ground around player's feet. Many other minor changes can be seen in the latest update.
You can go through full release notes for the latest update below:
[ GAMEPLAY ]
– The killfeed now displays players that are killed by C4 explosions in all game modes.
– Players that are frozen by game logic no longer take damage.
– Players are less likely to become stuck on mid-air grenades, and are now able to stand up when crouched on top of another player's decoy grenade.
– Grenades are less likely to phase through doors when thrown into nearby players, and have improved collision when bouncing near the ground around player's feet.
[ RENDERING ]
– Adjusted sticker shader to reduce mip artifacts on holographic stickers at an angle.
– Optimized shadow culling frustum to prevent flickering shadows caused by renderable overflow at ultra-wide aspect ratios such as 21:9.
– Optimized texture generation by giving composite textures destined for models that are already rendering higher priority in the generation queue.
– Added a trailing cache of composite inputs, designed to optimize composite generation for sequences of similar jobs.
– More asynchronous texture requests are allowed per cycle, allowing composites to generate faster on some systems.
– Added an experimental graphics setting; 'Texture Streaming' in video options. Texture streaming allows the game to defer loading of high-resolution textures until they are needed for rendering, potentially saving a significant amount of video memory. On systems with slower disk access, streaming textures may be momentarily visible.
[ UI / LOCALIZATION ]
– Added a new Anubis main menu background movie to the game.
– Added a way for users to change their main menu background scenery.
– Split stickers and patches localization UI tokens to allow for better translations.
– Added proper HTML-escaping for custom inventory item names when applying and scraping stickers.
[ STORE ]
– Added Warhammer 40,000 Sticker Capsule featuring a variety of stickers from the Warhammer 40,000 series.
[ STEAM ]
– Updated Steamworks SDK and Steam libraries to the latest versions released in May 2020.
– If the game fails to connect with local Steam Client, then users must update their version of Steam Client by selecting Steam > Check for Steam Client Updates…