Remember the good old days of CS 1.6, getting back home from school, opening your PC, and heading to play CS 1.6 with your friends in cool community servers, things have changed a lot since then, retake servers have come up, and the 1.6 game modes are hard to find in CSGO community servers, moreover people prefer to play on official Valve servers in competitive, deathmatch and casual modes.
But why do we play the same maps for both deathmatch and competitive? Maybe Valve can experiment adding the good old CS 1.6 maps for deathmatch and casual modes which we enjoyed playing for whole nights back in the 1.6 days. Here are some of the maps from CS 1.6 which we miss playing in CSGO.
1) fy_pool_day
This was one of the best maps we used to play in CS 1.6, the map was played in Fight Yard mode (hence the name fy_pool_day), which is a mode in which players cant buy weapons, they need to pick up weapons which are available at spawn, and one team only wins the map, when all players of the enemy team are dead.
The map became a favourite amongst players for warmup and practice in 1.6, because of its fast-paced character.
Many different types of remakes are availible for the map for CSGO, and one of the community made remakes was also set to be featured in Operation Payback, but that did not happen.
2) Awp_India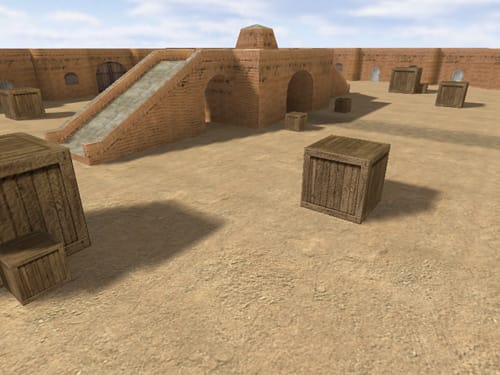 Awp India was a map, which I can say with guarantee that most of you would have played during the 1.6 days, for your 1v1, or to practice AWP, the map was a must-have in community servers which focused on AWP. The map was mostly played in TDM mode with AWP, the only weapon available.
Players still play AWP_India on many community servers in CSGO, but if we have this on the official servers, it would be a great news.
3) fy_snow
This is another fight yard map, 1.6 veterans loved playing on. Originally created by Punkki, the map was very much famous on community servers back in the good old 1.6 days. We have shared the game play above which might refresh your memories of the map.
You can refresh your memories, with the CSGO version available for download from here.
4) de_survivor
This map was a very tricky map and was an official map in the original Counter-Strike, but with time this map became unpopular maybe? But it was a great map to play on, with its traps, hiding spots, and tunnels with extreme darkness, that sometimes it became hard for you to distinguish between enemies and teammates, but it was a very interesting map. I hope we can see it in some mode or the other on official servers.
Are there any more maps which you guys miss? Do let us know in the comments below.