If you are looking to practice smokes or other nades in CSGO, the main problem arises when you start the game, enter a map you have to purchase nades again, and again, the buy period gets over, round timings are limited, so here's a guide which utilizes simple commands for you start practicing your nades without having any of these issues.
Before we get started, we need to make sure that the developer console is enabled in the game settings.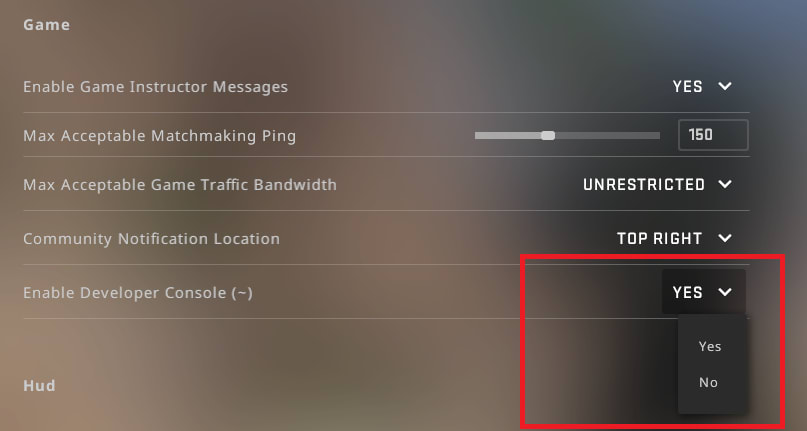 After enabling you can open close the console by pressing ` or ~ on your keyboard. After this head over to Play CSGO option, select Practice with bots and make sure that No Bots option is enabled, select the map where you want to practice smokes/nades, and go-ahead to play.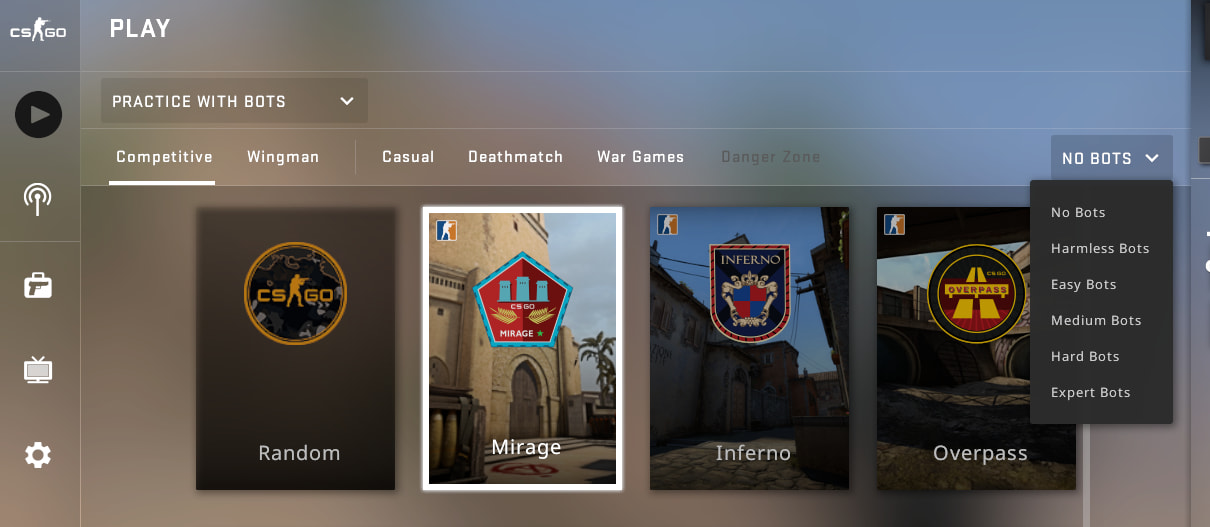 Once you are in the map, you can open the console, and copy this config into console, which will enable unlimited money, and ammo, grenade trajectory enabled,with 60 minute round time, which gives you enough time to practice.
sv_cheats 1;sv_infinite_ammo 1;sv_grenade_trajectory 1;mp_maxmoney 65535;mp_startmoney 65535;mp_afterroundmoney 65535;mp_buytime 60000;mp_buy_anywhere 1;mp_roundtime_defuse 60;mp_restartgame 1
In addition to this you can also add a "No Clip" bind, which will help you, fly through the map from one place to another, and letting you go through objects, walls etc. thus saving you a lot of time during practice.
bind p "sv_cheats 1; noclip"
So, what this will do is enable/disable the no clip option whenever you press 'P'. You can also select any other key of your choice.
You can also watch countless videos available on Youtube, which show many different smoke and nade lineups for all competitive maps. Some of the videos are shown below:-
So, what are you waiting for? Go ahead, and start practicing your smokes, and nade lineups. Also, do let us know how was this guide, we are always open to your suggestions 😀