Epic Games Store will be offering GTA 5 for free to download, and play till the 21st of May 2020.
Here's how you can claim your free copy for GTA 5.
You need to have a registered and verified account with Epic Games Store.
Make sure to have 2FA (Two Factor Authorization) with your account, because as rumoured, the game can be claimed only with accounts which have 2FA available.
After the registration process, you will be notified to download the Epic Games Launcher.
Once you download and install the Epic Games Launcher, you can search for GTA 5, and claim your free copy, once the giveaway goes live.
If the site is down, download the launcher first from here, and then proceed with making an account.
Currently, due to huge traffic, I think you would not be able to download GTA V, but it should show as "OWNED" when you claim it.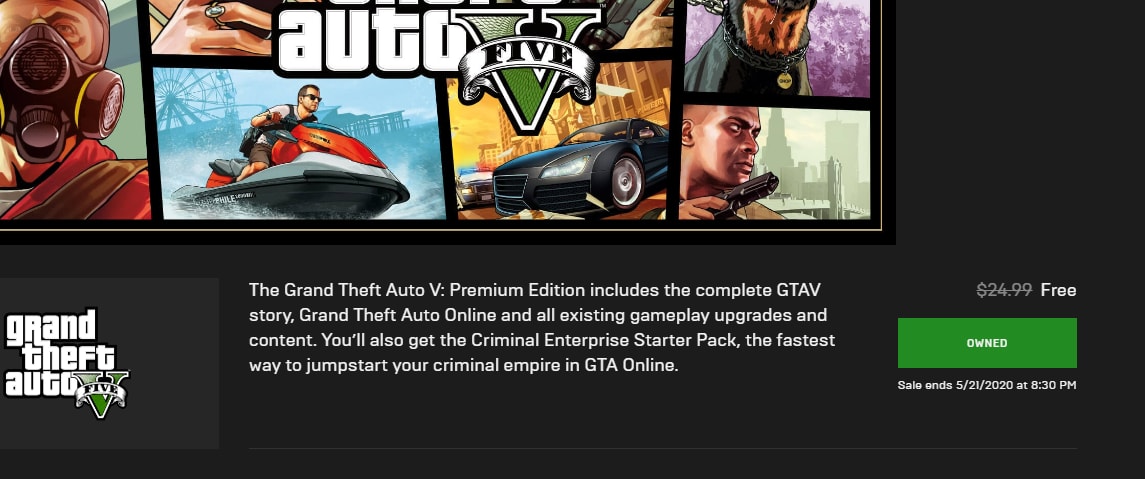 After claiming you should get the receipt in your email, which would be something like this:-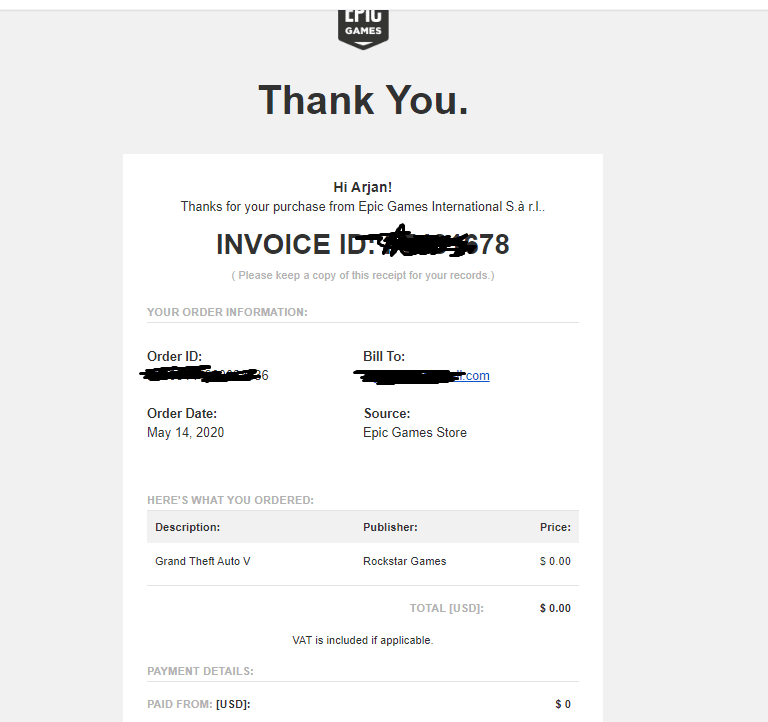 Incase, you are having issues related to purchase. You can try using VPN.
If you have an error which says, "Your account is unable to download any more free games at this time", VPN will fix the issue for you.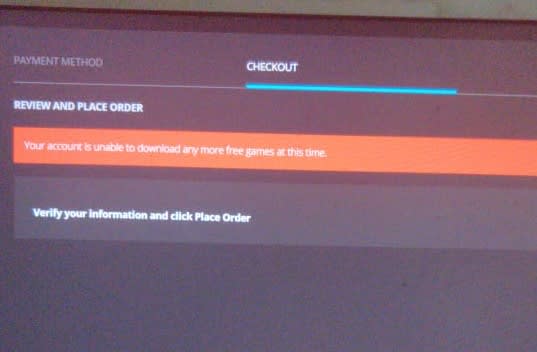 Do let us know in the comments, if you find any issues following this guide.