CSGO ESL India Premiership 2020 Summer Split just got over, with 195 teams competing against each other, with that number of teams it was obvious that without proper management things are sure to get messy, and that's exactly what happened.
Players had lots of complaints during the event and were not happy with how the event was being managed. The main issue came up during the Quarter Finals, where Portal Esports faced Wasted Potential, where Wasted Potential lost to Portal Esports and after losing the match objected to the admins about incomplete registrations of Portal Esports on the ESL Website, resulting in the disqualification of Portal Esports from the event, and clearing the way for Wasted Potential into the semi-finals.
Now obviously Portal Esports was in violation of the event rules for not completing their registrations properly on the ESL Website, but a debate has started in the community that how come the admins handling the event not know whether the rules of the event are being followed or not, and that it's all the way to the Quarter Finals when an opponent team has to point out this to the admins.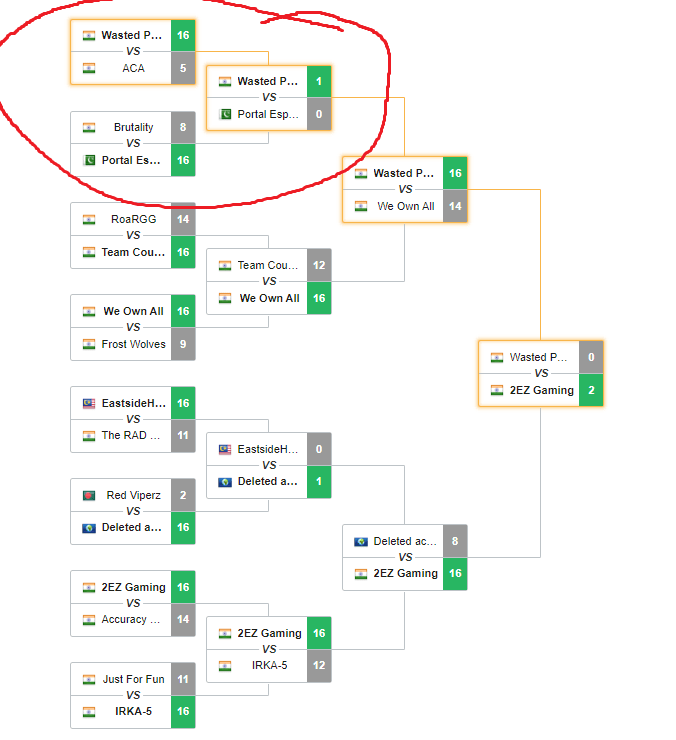 Turns out, this did not happen for the first time, the same happened in 2019 with Team Brutality. Ankit Panth Aka V3nom of Team Brutality took to Instagram to tell what exactly happened, and where did admins go wrong.
ESL India also came forward to issue a statement.
The statement says that they will be monitoring the teams and players to ensure the registration process is completed properly, but the damage has already been done.
What has happened also puts a question mark on the sportsmanship spirit of the teams which object after losing the match, they might be correct according to the event rules, but is it ethical? There can be a different debate about that.
Anyways, these fuckups should not happen in the future, that's what we all want. What do you think about all this? Do let us know in the comments.