In a major decision taken by the Government of India, 59 Chinese applications have been banned which includes famous social media app Tiktok, and gaming apps like Mobile Legends, Clash of Kings. The move comes amidst the rising border tensions between the two countries, which have led many people in India to call for a boycott of Chinese goods and services.
The decision which was taken by Ministry of Electronics, Information and Technology stated that
They further stated
Is PUBG Mobile Banned?
Soon after the announcement rumors began that the PUBG Mobile too has been banned, which is not the case, the list of banned applications is as follows:-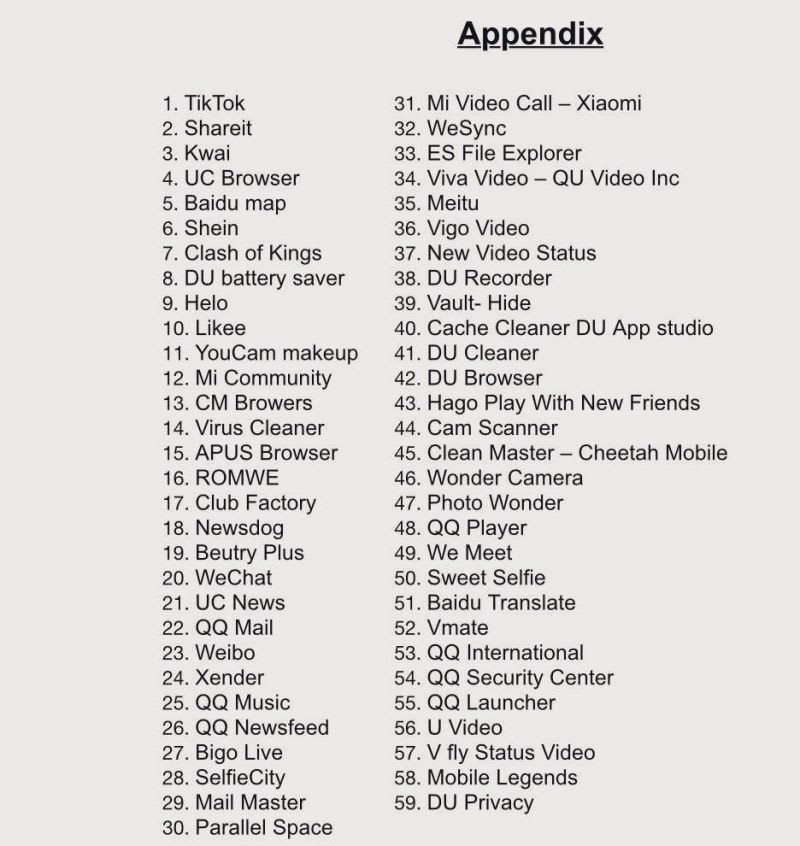 Do you have any of these apps on your device? What do you think about the Government of India's decision of banning these applications, do let us know in the comments.