Well CSGO has many game modes like deathmatch, Arms Race, Demolition, Casual, Danger Zone, these are good, but many players love playing retake which is not available on official servers, so players play that mode on community servers, but it seems that Valve is planning to bring that game mode to official servers soon.
CSGO has been receiving a plethora of updates, the recent update which focused on major visibility changes, and map changes, also had something special hidden, which the CSGO community took no time to discover. New entities were discovered in 2 of the maps, Mirage and Inferno which are named 'retake.asite', 'retake.bsite'. The details of which can be seen in this Reddit thread created by u/Forest_Technicality:-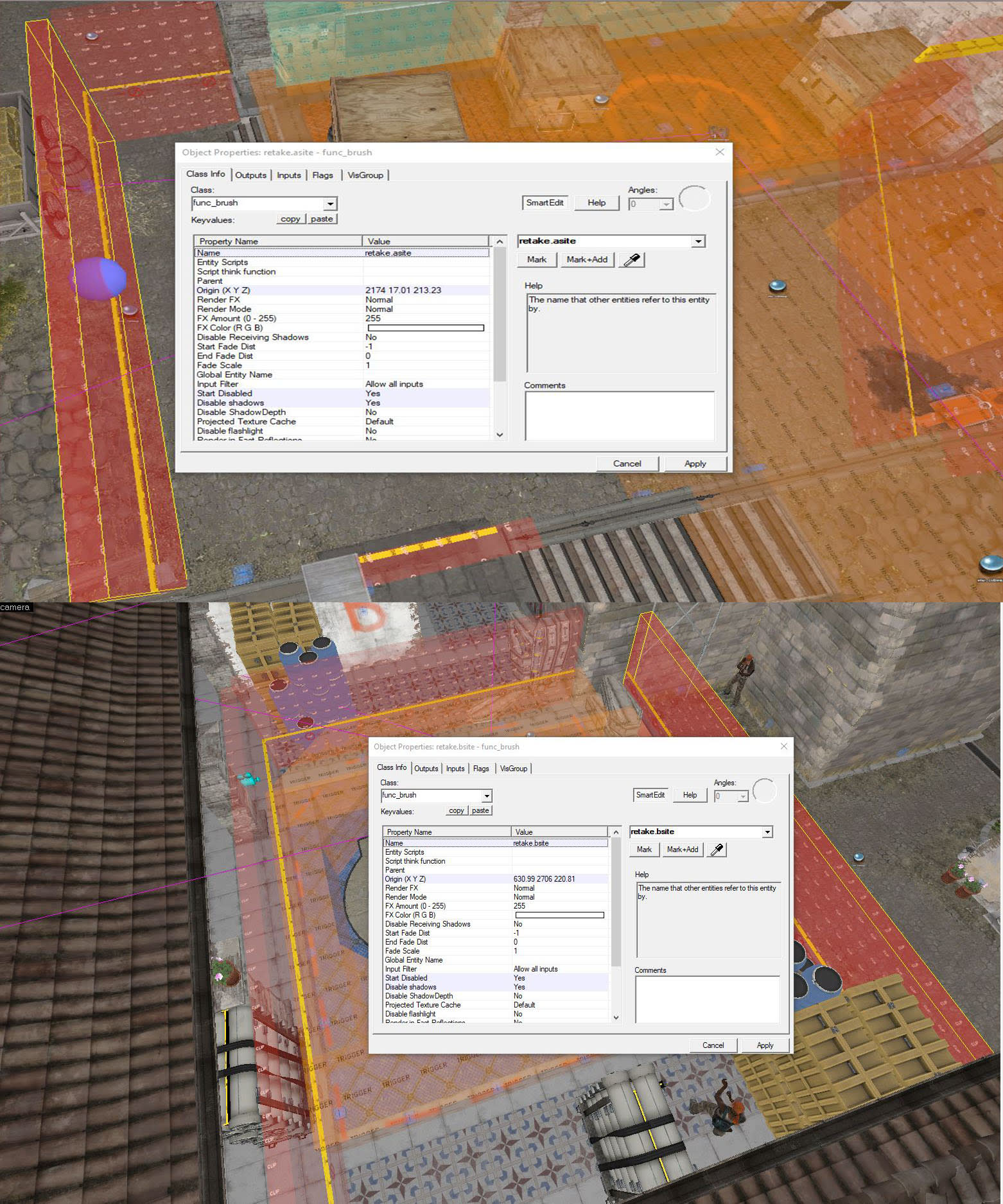 The findings can be summarized as follows :-
Around both bomb sites of mirage sets of 'func_brushes' were found which are nothing but togglable barriers, the important thing to note is that they are named 'retake.asite' and 'retake.bsite'.
The barriers are disabled by default, new spawn entities are not present as of yet, a new game mode like retake would require a script file which too, is not currently present.
1v1 arenas have been found in mirage, indicating mirage soon might support wingman.
Inferno also has a set of retake func_Brushes on both of its bomb sites.
It will be great to play retake on official servers, and it's very much possible we might see retake servers coming in the next few days or weeks itself, as this is not the first time Valve has dropped hints in CSGO files. The kill feed icons were added first in the files, and after a week we saw the official update. So, let's see what Valve does, and we at CSGG will keep you updated with the latest news!